L3 Science - Chicken Wing Practical
Posted on: 23/02/2022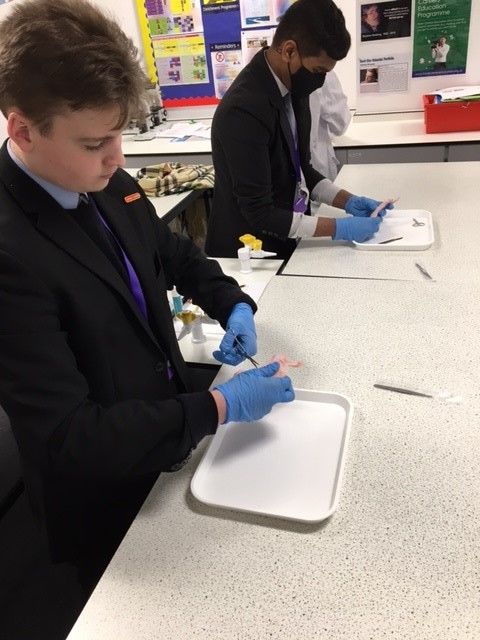 In the chicken wing practical, I have learnt about the muscle contractions and the movement of joints that takes process within the chicken wing.
Muscles, joints, and bones are in the chicken wing.
Underneath the chicken skin, you find the muscles. The skin helps to protect these muscles.
There are muscles surrounding a pair of bones which called the wingette that allow flexibility when folding the chicken wing. Also, the ball and socket join allowed the chicken wing to contract forward and back when the tendon is being pulled manually.
Depending on how you flex the joints, the muscles would extend, and the rest of the chicken wing would expand.
Click here for more pictures.