Careers Education Programme
Careers Education Programme 2020-21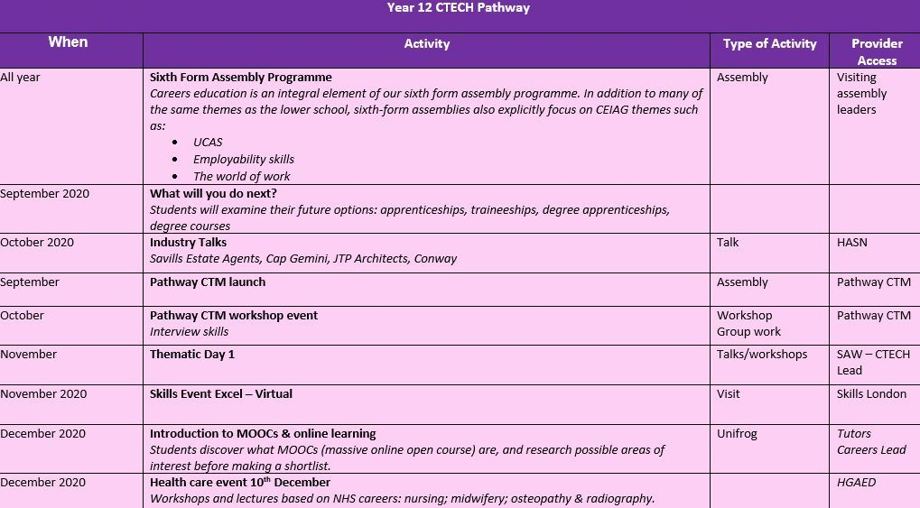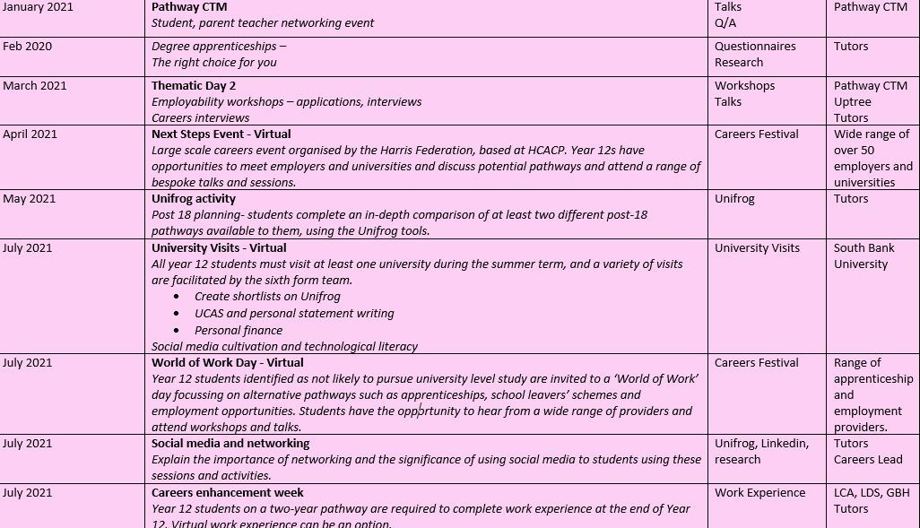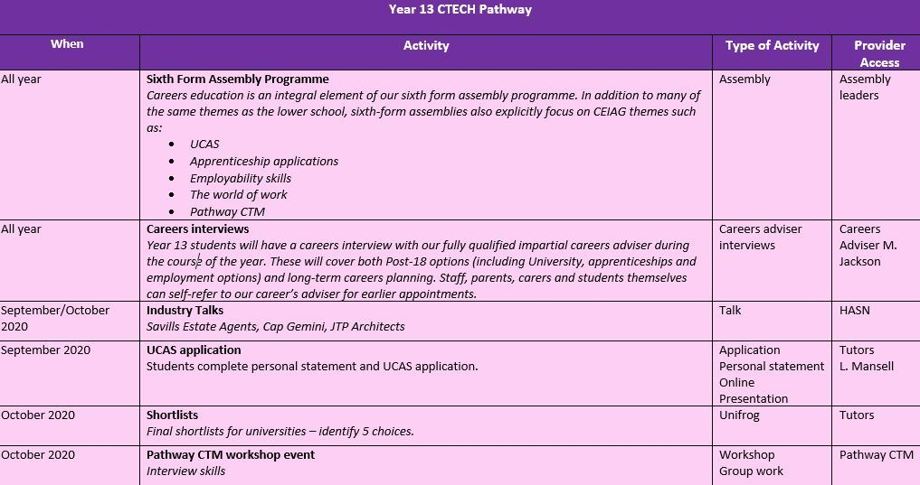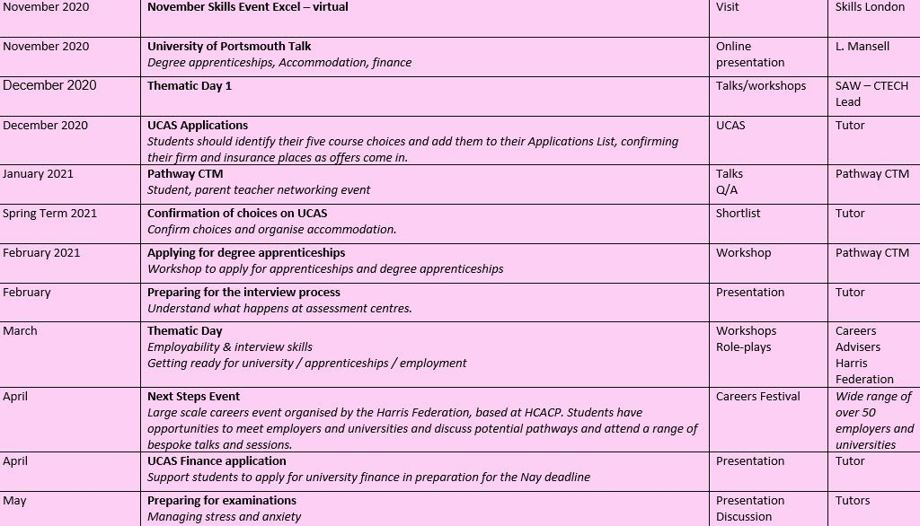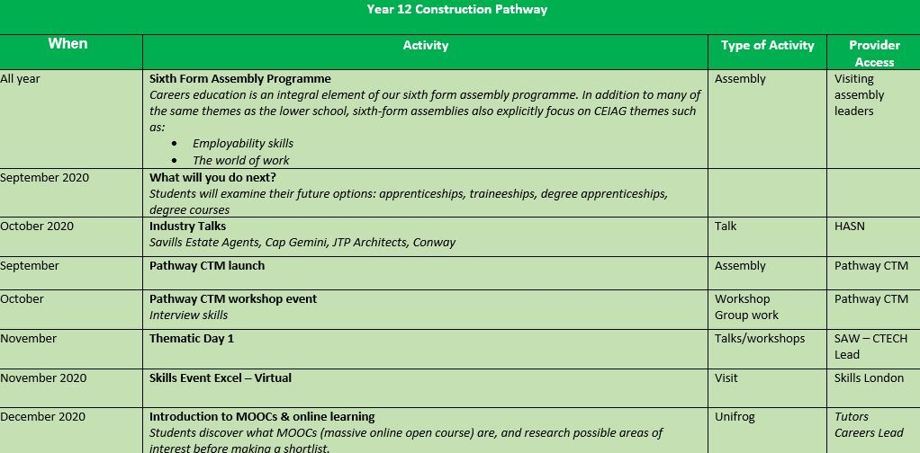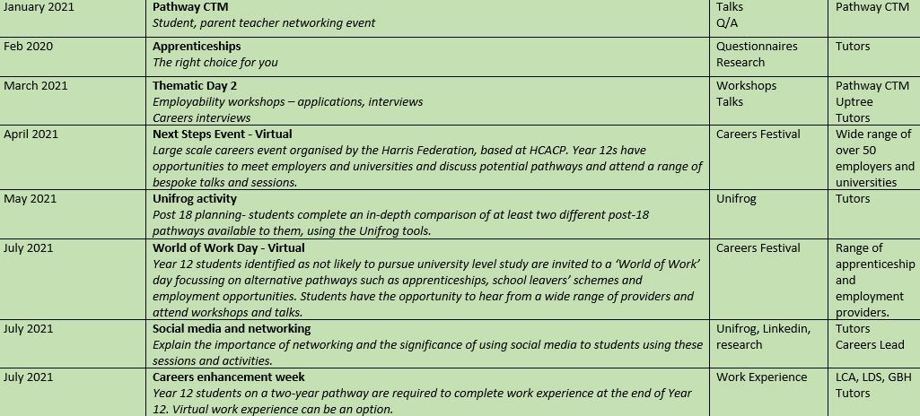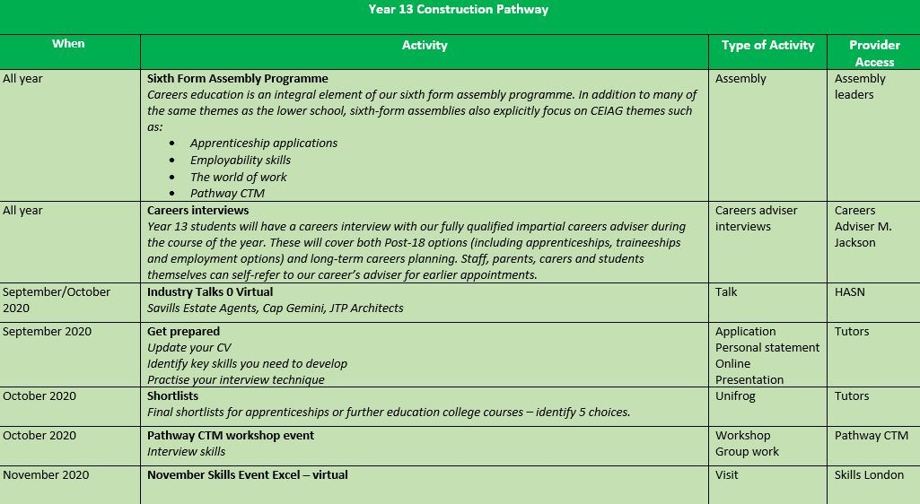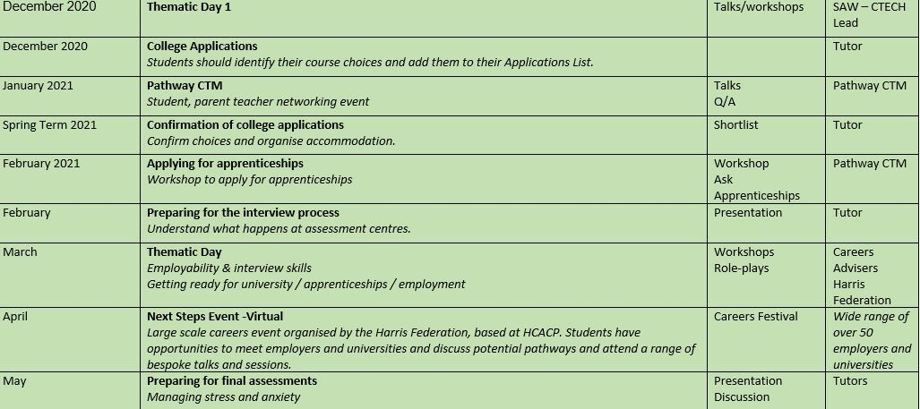 Every academic year, our offer evolves and changes as staff specialisms change and develop and in response to unforeseen changes. However, our core programme and commitment to our Harris Aspire & HPS6F CEIAG entitlement framework remains.
For any enquiries related to our Careers education programme or how we meet the elements of our entitlement, please contact
Ms Bhogal G.Bhogal@harrisps6f.org.uk
Ms Jackson Careers Advisor Melanie.Jackson@harrisfederation.org.uk
The Careers Education Programme website has now been launched. Please click here for further information.
Other useful links