Level 3 Diploma in Science - Student Profile
Posted on: 15/08/2021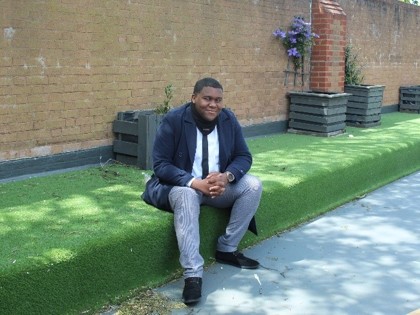 James talks about his experiences at Harris Professional Skills and talks about his future.
Why did you apply to HPS6F?
Not only is it close to where I live, but I am well acquainted with the Harris academies and the reputation that it felt right for me to come here.
What have you enjoyed the most whilst studying your subjects?
I have enjoyed the atmosphere and the teaching staff who offer so much support when needed.
Have you had any challenges and how did you overcome them?
I found unit 16 really difficult to process and understand and didn't realise how in-depth my work had to be. My teacher was able to explain this to me clearly so I was able to complete it.
How would you encourage a student thinking of applying here? What would you say?
I would say to keep moving forward. There will be challenges and times can get hard, but with the aid of the teachers and self-perseverance you will come through.
How have you managed to keep on track with work through lockdown? Has it been easy or challenging?
I managed to keep track through online lessons and self-discipline.
Where would you like to see yourself by the end of the course?
I have already approached a recruiter to find out about the application process to join the navy. Good fitness, health as well as good grades are key. I would be invited to take part in a pre-joiner's fitness programme and after passing, the next step is to undertake a medical and then be invited to a pre-joining weekend experiencing life in the navy.
If that is successful then I will be invited for an interview discussing aircraft engineering which if the area I am interested in.
James is already mentally prepared for this process as this has been his dream for a few years and works out at the gym every day to keep up with his fitness.
What grade did you get?
MMM! I am pleased with my grades, CTECH Applied Science was a challenging and enjoyable course.These grades will support me to pursue my career in the navy.
We wish James luck and have asked him to keep in touch to let us know how navy life is treating him.