The Chartered Institute of Heating and Plumbing Engineers (CIHPE)
Posted on: 13/07/2021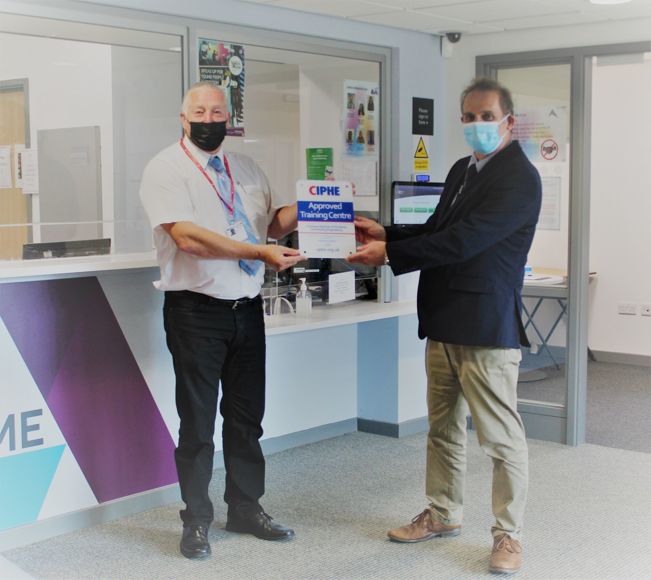 Earlier this year the HSP6F was accepted as a member of the Chartered Institute of Heating and Plumbing Engineers (CIHPE).
Due to Covid 19 they had been unable to visit the school and present us with a membership plague.
On the 30th June Jerry Whitley, a training manager from the Institute came to the college and presented Mr Barr with our membership plague, then spent some time with our Level 1 Learners. Mr Whitely gave the students a great presentation on the benefits of becoming a Plumber and what exciting opportunities available in the construction industry.
Being a full member of CHIPE has great benefits for the learners and staff. This is through training opportunities for staff, competitions for the learners as well as access to a large number of employers.