Level 3 Business - Student Profile
Posted on: 06/05/2021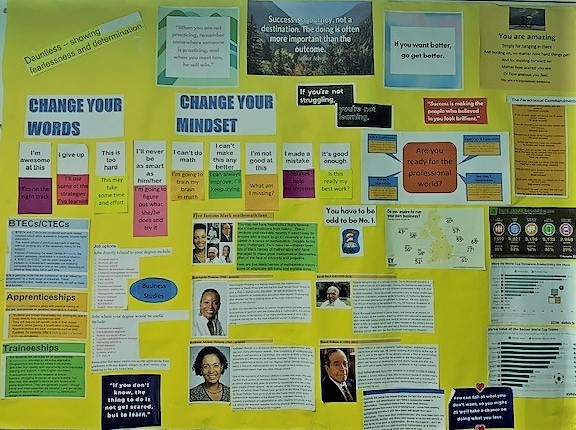 Laurent a Year 12 Level 3 Business student was working hard in her lesson with her business unit. She was kind enough to spare some time and answer the following questions.
Why did you apply to HPS6F?
I applied to HPS6F because I heard the level of the support offered, would help me get the grades I wanted to achieve. I was struggling with my grades and the opportunity to come here was presented with the course that I wanted to pursue. Level 3 Business.
What have you enjoyed the most whilst studying your course?
Having a nice balance of socialising with friends and then putting my energy into my studies has made the course enjoyable. Both friends and my teacher encourage and motivate me to work better and I am supported when I find myself struggling. I have enjoyed the unit Business Environment. It was interesting to find out how this can range from individuals, government regulations, environmental doubts and other businesses.
Have you had any challenges and how did you overcome them?
I was moving home during lockdown and wifi was unavailable for almost 2 weeks and I was behind on my coursework, luckily my teacher was able to support me through this by giving me more of her time to help me and showing me which resources I needed and I was able to catchup.
How would you encourage a student thinking of applying here? What would you say?
If you find it hard to learn new things, the teachers at HPS6F are very understanding and accommodating and they will encourage you to achieve your goals.
Where would you like to see yourself by the end of the course?
I would like to study business management or International Business at the University of London or find a Degree Apprenticeship in Business Management.