Level 2 Construction - Student Profile
Posted on: 10/05/2021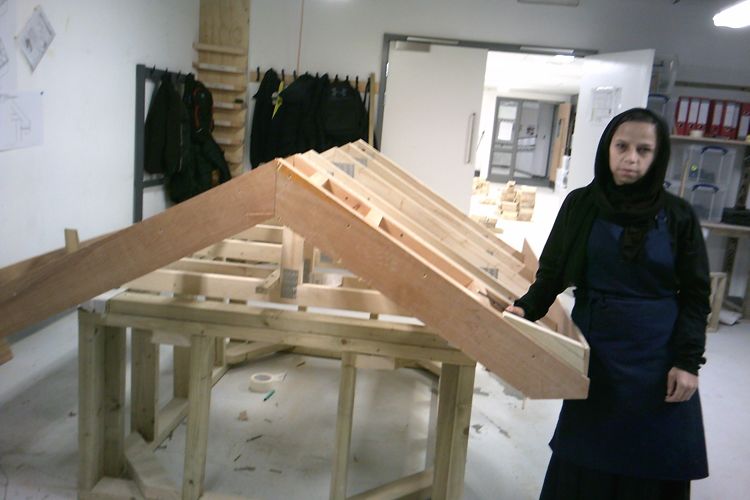 Amina Yr 13 student took some time to answers some questions about her experiences at HPS6F.
Why did you apply to HPS6F?
I applied to HPS6F because I was given the opportunity to take GCSE English, Maths and Art and Design. I am currently taking the Construction Pathway, Carpentry and Joinery.
What have you enjoyed the most whilst studying your subjects?
I have really enjoyed the Construction Pathway which I did not really consider beforehand. It has been very enjoyable and I have learnt skills that will help me in the future.
Have you had any challenges and how did you overcome them?
My challenges were focussing on English and Maths especially as I arrived to the UK in 2017 with my sister. Having to manage those subjects with the Construction Pathway has been a struggle, but I've managed it.
How would you encourage a student thinking of applying here? What would you say?
I would encourage a student to apply here as the teachers are understanding and very organised. They have helped me to learn and follow my tasks throughout.
How have you managed to keep on track with work through lockdown? Has it been easy or challenging?
I found the first week of lockdown with online learning quite difficult, but after a lot of determination I got used to this method of teaching and applied myself to my studies.
Where would you like to see yourself by the end of the course?
Fully qualified and hopefully an apprenticeship in place.