Level 3 Diploma in Art - Student Profile
Posted on: 06/07/2021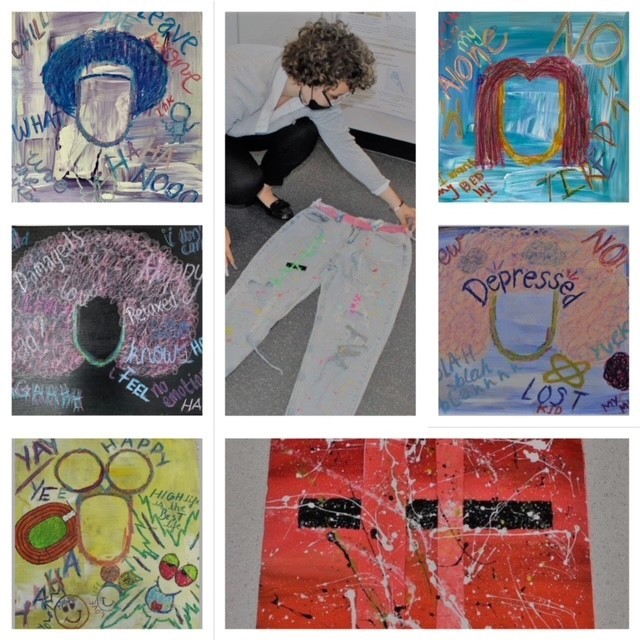 Anna a Year 12 student took the time to talk to me about her time as a Year 12 studying Level 3 Art.
Why did you apply to HPS6F?
I was recommended to come here as I was told I would be able to resit my GCSEs and get the right support I needed to pass. I did and was able to move onto Level 3 Art.
What have you enjoyed the most whilst studying your course?
I really enjoyed the Abstract and Expressionist unit, Art and Design in context as I was able to become expressive and free. We had to study two artists, my choice Jackson Pollock and Mark Rofko and used them to produce my inspirational pieces.
Have you had any challenges and how did you overcome them?
I found the Upcycling unit hard and found it difficult to produce work. So, I incorporated my love of the Abstract and Expressionist unit to this unit and was able to design the outfits that I am now proud of.
How would you encourage a student thinking of applying here? What would you say?
The environment suits me for how I am. It's relaxed and the teachers are very understanding. They care about me as well as my education and they help me reach my potential. I needed some counselling and I was able to get this extra support which has made me grow as a person.
Where would you like to see yourself by the end of the course?
I am interested in interior design and would like to go to University. I have also thought about becoming a therapist as I would like to help people and support them exactly how I have been supported.