Pathway CTM Events and Previous Events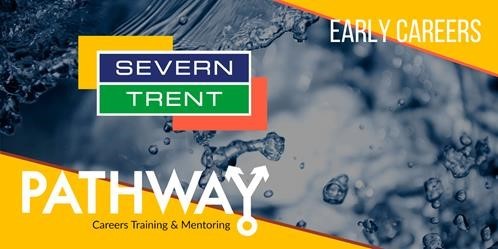 Tues 9th November | 18:00-19:00
Women in STEM with Severn Trent (Exclusive for Midlands Schools)
Severn Trent is joining us to speak about their opportunities for women in STEM! We are in exciting times for females who are interested in subjects and roles in the STEM field, and Severn Trent wants to speak on exactly what they are doing to get you involved! Join us to hear about opportunities available in your region, and network directly with apprentices and senior level employees!
Coming to this event will earn you a Pathway Badge to put on your CV, find out more about Pathway Badges and the chance to get a personalised certificate during the session!
Register here: https://pathwayctm.com/event/roles-and-opportunities-with-severn-trent/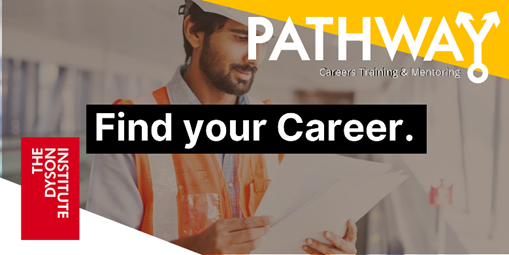 Wed 10th November | 18:00-19:00
The Dyson Institute & Engineering – All You Need to Know
Do you want a career in engineering but aren't sure where to start? The Dyson Institute is joining us on this event to showcase their fantastic Engineering Degree Programme. If you are studying Maths and on track to achieve AAB, this is the perfect opportunity for you! The Dyson Institute gives you the opportunity to earn while you learn, and come out the other side with a high level degree.
Register here: https://pathwayctm.com/event/the-dyson-institute-engineering-all-you-need-to-know/
16th November | 18:00-19:00
PwC Programmes Made For YOU!
This event is all about the different routes for students and school leavers at PwC! Join us to hear from employees and apprentices about their experiences on these programmes, as well as what they can offer YOU! They will walk through PwC's apprenticeship opportunities, as well as their exciting Flying Start programme. If you are interested in joining PwC, this is not an event to miss!
Register here: https://pathwayctm.com/event/pwc-programmes-made-for-you/
Careers in Construction with BPTW
Celebrate Black History Month with PwC!
Gap Year Opportunities with IBM
14th October | 18:00-19:00
Register here

Careers in STEM with Severn Trent
19th October | 18:00-19:00
Register here
Careers in the Curriculum with the NHS - Chemistry
20th October | 13:00-14:00
Register here
Your career in Pharmacy -
with the NHS
3rd November | 18:00-19:00
Register here
Did you know that we have a brand new video library on our website! This means that once you have registered to Pathway CTM you will be able to re-watch on demand and access a wide range of previous events for FREE which you can use as classroom materials!

OPPORTUNITIES FOR YOUR STUDENTS!
PwC Flying Start Programme

On one of PwC's Flying Start degree programmes, you'll have the opportunity to go to university and start your career at the same time. You'll get to work with world-class clients and be part of their highly skilled teams. Studying at university you'll get to experience the full-time student lifestyle but with integrated paid placements at PwC, you'll have some money to enjoy it too. You'll gain a degree, and hopefully impress them enough to secure a graduate job with them after you graduate.
PwC School and College Leavers Programmes

If university isn't the route for you, and you're keen to get straight into the world of work, why not consider joining PwC as a full-time employee via one of their School and College Leaver programmes. The programmes are designed to develop an individual's business skills through real client work, whilst completing formal training and studying towards professional qualifications, giving you the opportunity to learn alongside making a real impact on our clients and our business. Applications are now open.
HSBC Commercial Banking
Investing in your future - FREE webinars

At HSBC, our purpose explains why we exist – Opening up a world of opportunity. In the wake of the COVID-19 pandemic, the necessity for that mission is more applicable than ever for the next generation of talent. Due to this, HSBC Commercial Banking has created free to join events across October, all designed to open up a world of opportunity and increase the aspirations and employability of young people all over the country.
HSBC & You -
Thursday 7th October

Personal Branding – one of the most essential employability tools in the modern world yet also one of the most underdeveloped. Hear from HSBC colleagues on just what a personal brand is and how understanding and controlling your personal brand is essential for workplace success.
Sign up here

Panel event - Meet our Commercial Banking colleagues -
Tuesday 19th October

The world of banking is one often stigmatised, seen as hidden and exclusive, however this couldn't be further from the truth. This session will allow you to hear from and question a series of HSBC colleagues on their personal and career journeys, what working in banking is truly like, and some top tips.
Sign up here
Welcome to our brand new
WHAT'S ON NEWSLETTER!
We are delighted to announce the launch of our brand new monthly 'What's On Newsletter' designed to tell you all about the exciting events we have coming up you and your students for the October month!

These events will help inspire your students take the next step in their career and guide them into the relevant opportunities available. Please share with them the below in email so that they can engage with employers, hear from current apprentices and get all their questions answered LIVE!

We also have a wide range of events and opportunities for teachers to get involved with, so do keep your eyes peeled!